Ok, so I've attempted to knit socks before... twice. But I never got past a few inches of the cuff. I kept reading in these knitting books I got for Christmas that knitting socks is awesome and once you knit a pair, you're hooked, etc. So, I was DETERMINED to knit some socks. I bought some handpainted expensive sock yarn on etsy.com with some of my Christmas money, decided on a pattern and began. AND, I actually finished a pair!! Not only that, I found more yarn that I had started socks on awhile ago and finished ANOTHER pair! The only thing I have yet to master is to get the two socks to be the exact same size. I seem to have a problem with footwear and making one bigger than the other. But you can't really tell. Anyways, here's the socks I made in the handpainted yarn (using Size 2 DPN's... talk about tiny needles!)...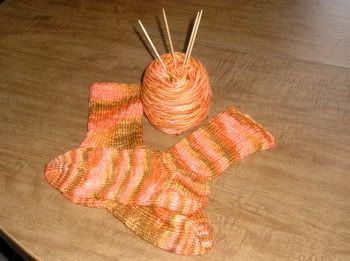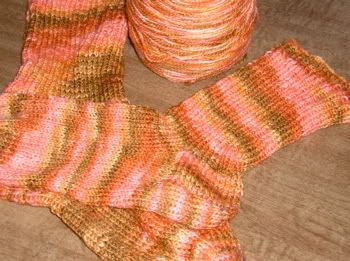 And on my feet...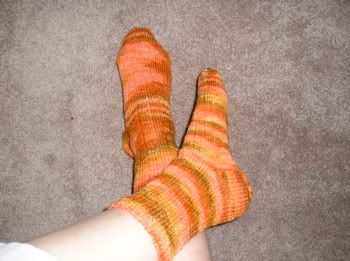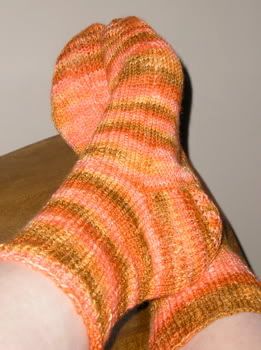 And the sassy stripes socks (using Size 3 DPN's)...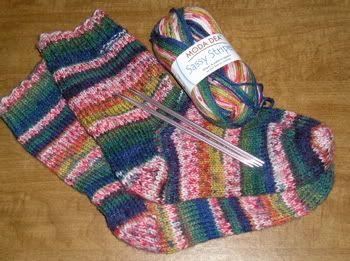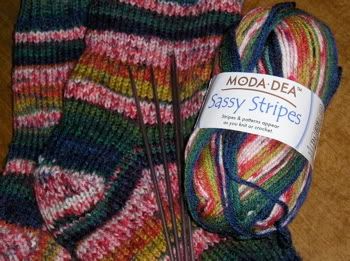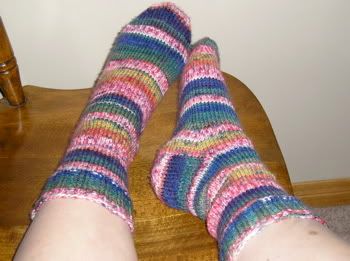 So, yeah, I had fun making the socks. And, I will be making more in the future.... Ok, I'll say it... I'm hooked.