I've been knitting up a storm lately. So, I'm here to post pics... Here's just 2 little things I whipped up this past week. First, we have "Fetching" (pattern found on knitty.com). I made these for a friend of mine.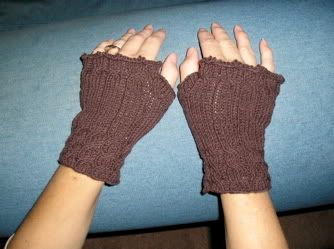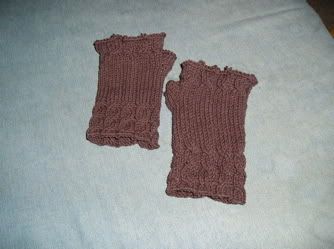 Next, we have a super funky Coffee Press cozy I made up from a stitch pattern book. The stitch is called the 3 color Honeycomb stitch. I used size 8 DPN's and cheap acrylic yarn from my huge stash. It's basically just a tube that slides onto the coffee press. You have to take apart the coffee press to get it on and off but oh well. It works.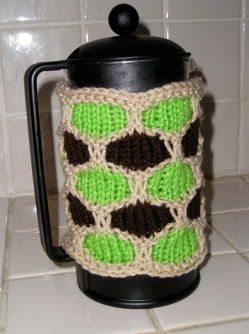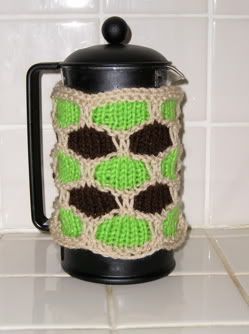 Plus, my gauge swatch turned into a wrist warmer! How cool is that?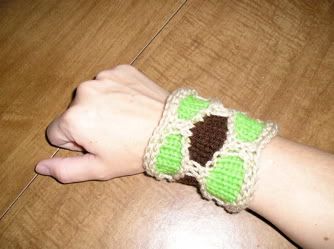 I've been having fun and keeping busy (as you can see). I will post more later...